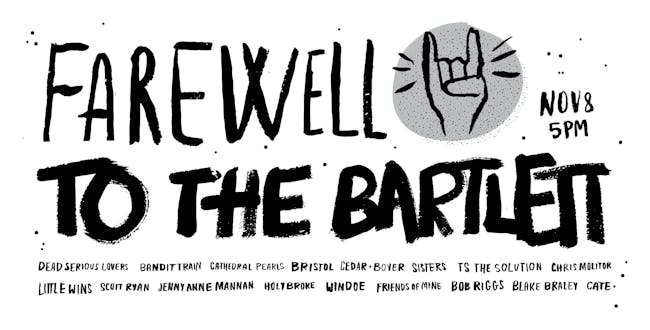 The final show at The Bartlett
Cathedral Pearls
Scott Ryan, Dead Serious Lovers, Bristol, Jenny Anne Mannan, Chris Molitor
The Bartlett
All sales are final. Doors are at 4pm.
How can you possibly say goodbye to a place like The Bartlett? Invite all your friends to come play a show and hang out. Join us for live music through the whole night. Let's make it a night to remember.
FT: Miles Martin, Bristol, CATE, Bandit Train, Scott Ryan, The Holy Broke, Jenny Anne Mannan, Cedar & Boyer, Chris Molitor, Bob Riggs, Windoe, Blake Braley, Sisters, Cathedral Pearls, Little Wins, Dead Serious Lovers, T.S the Solution and more.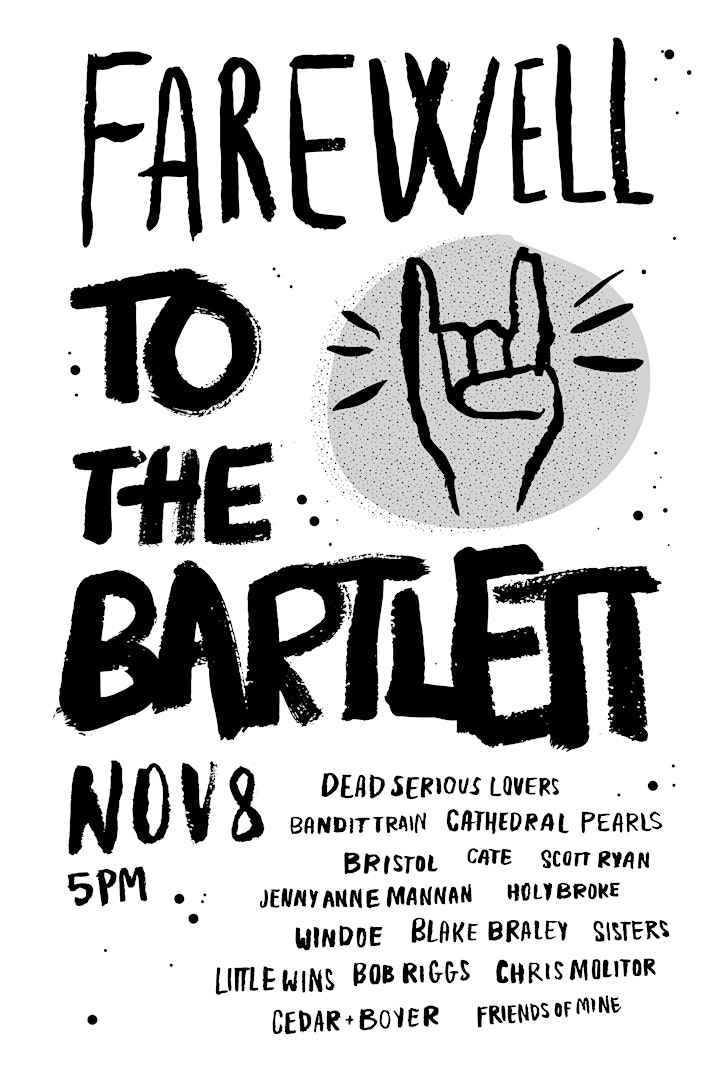 Venue Information:
The Bartlett
228 W Sprague Ave
Spokane, WA, 99201